As a payments technology company, PayProTec Southeast exists to help you open and operate a merchant account that allows you to process credit card payments quickly and conveniently, no matter what kind of business you own. It is our desire to continually stay ahead of current tech and product trends to ensure sustainability for all our clients. If you don't find exactly what you're looking for, contact us to assist you in finding the best solution to meet your business and processing needs.
PayAnywhere was built for businesses on the move and lets you add multiple users and devices. This provides flexibility to create a point-of-sale system wherever you are. PayAnywhere is a simple to use system which also provides you with everything you need to get started. It starts with a robust payments app and live customer service. Also included are a variety of hardware options, including a counter-top point-of-sale system, a handheld smart terminal, mobile readers, as well as a virtual terminal, you'll have everything you need to take payments anywhere your business takes you.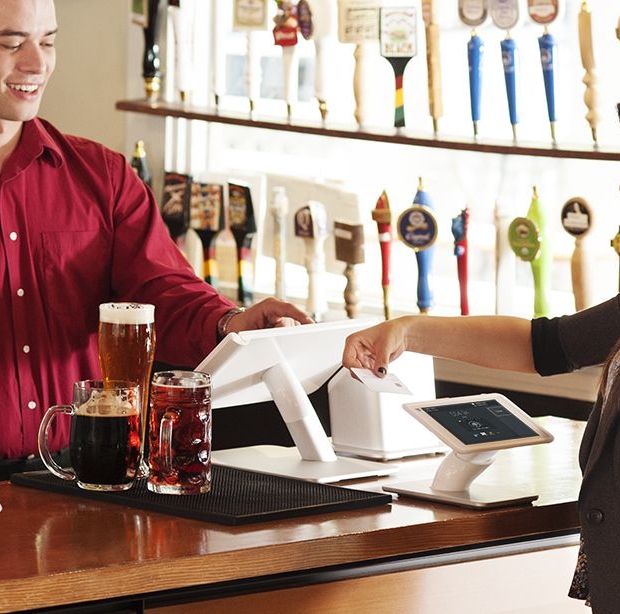 Clover allows you to accept all major credit cards including EBT(food stamp) cards, and is EMV chip compatible so you can accept payments safely and securely. Clover's intuitive apps are specifically designed for you as a small business owner to gain a better understanding of your sales, customers, inventory, timesheets, payroll, marketing, and accounting. What makes Clover unique is it's ever growing app market that allows you to customize your POS system to almost any need your business may have now or in the future.
It's time to be smart and ditch that old dumb-terminal. Introducing the cutting-edge smart terminal that provides merchants with an all-in-one device that meets EMV requirements, and is PCI compliant. Just like smart phones replaced the old flip phones that could only be used for texting and talking, A smart terminal can do so much more for you and your business. With it's ever growing number of supported apps, continual upgrades and flexibility allowing it to adapt to most business needs, Poynt is truly the first terminal you'll love and the last terminal you'll need!
In business for over 130 years National Cash Registers(NCR) understands what businesses need in a Point-of-Sale system. By combining the simplicity of using an iPad with a completely customizable POS system, you can easily accept a variety of payment types including EMV as well as use the powerful technology within to run your business more efficiently. Included with NCR Silver is the Silver Concierge service, software updates, inventory management, 24/7 Live customer support, marketing and much more.
Linga POS system is an iPad based system that is made for anything from a start up business to a franchise. Linga is a great solution for pizza places with it's ability to customize pizza by the quarter or slice. With fully integrated online ordering, delivery tracking and table layout make this system a great fit for both a table service and quick service restaurants. Linga as the name denotes is available in multiple different languages including Spanish, Chinese, French, German, Hebrew, Korean & Arabic, making it the perfect POS system if you have a multilingual environment.
For retail and restaurant environments, Paradise POS and it's innovative iPad POS software combines legacy POS system functions with the convenience and simplicity of the iPad interface. Paradise POS also offers extra elements that make running your business easier, like inventory and employee management, EMV with tip adjust and the ability to hold open tabs, scales to weight items and many more features that are customizable to your business needs. All this packed into a secure system, all backed by our dedicated customer support team.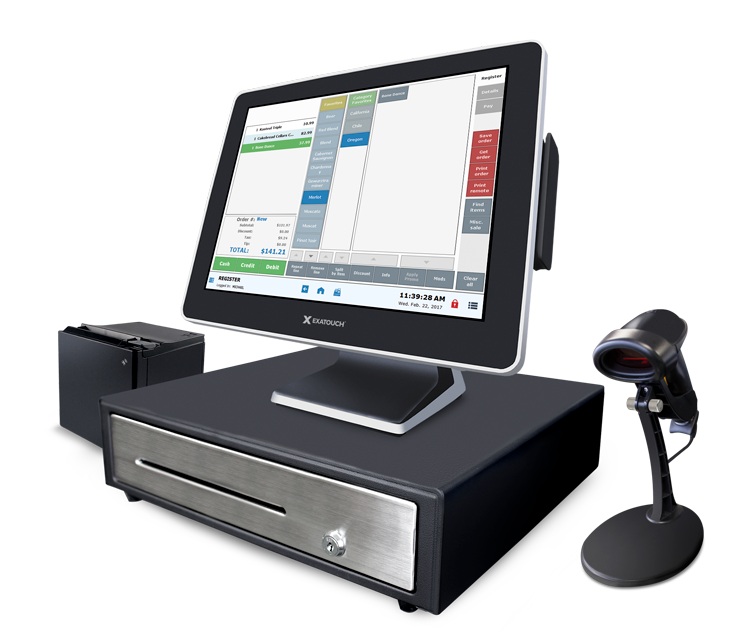 Able to accept the latest payment technologies, including EMV chip cards, and EBT(Food Stamp cards). ExaTouch suits both restaurant and retail businesses. This comprehensive and cost-effective POS solution includes all equipment, tools, and support in an convenient. Offering management capabilities, business owners can use ExaTouch to track inventory, manage customers and vendors, purchase ordering, online ordering, detailed reporting, and more.
This high-end (Micros/Aloha equivalent) yet cost effective POS system is a great fit for hospitality/restaurants, bars, and nightclubs, meeting the demand for powerful and reliable software. Solutions included with HotSauce POS are reservation management, online ordering, delivery driver routing, gift card/guest loyalty, EMV with tip adjust, enterprise reporting, database vault, labor scheduling, inventory management and much more. No Restaurant/Bar is complete without HotSauce!
If you are in the service industry and own a barbershop, salon, or spa, you have unique needs that other retail locations simply don't have. Choosing the right POS system for your type of business can mean the difference between providing outstanding customer service and experiencing overwhelming stress when the standard POS system fails to deliver on your needs.
Not sure which point-of-sale system will best fit your business needs and budget?
Schedule a free consultation with one of our point of sale specialists by clicking on the button below and filling out the form.